What would you (or someone you know) look like, if you had lived during a different time?
Given a portrait image, our approach generates plausible renditions of how that portrait might have looked like, had it been captured in different decades between the 19th and 21st centuries. Our framework captures characteristic styles across decades while maintaining the person's identity.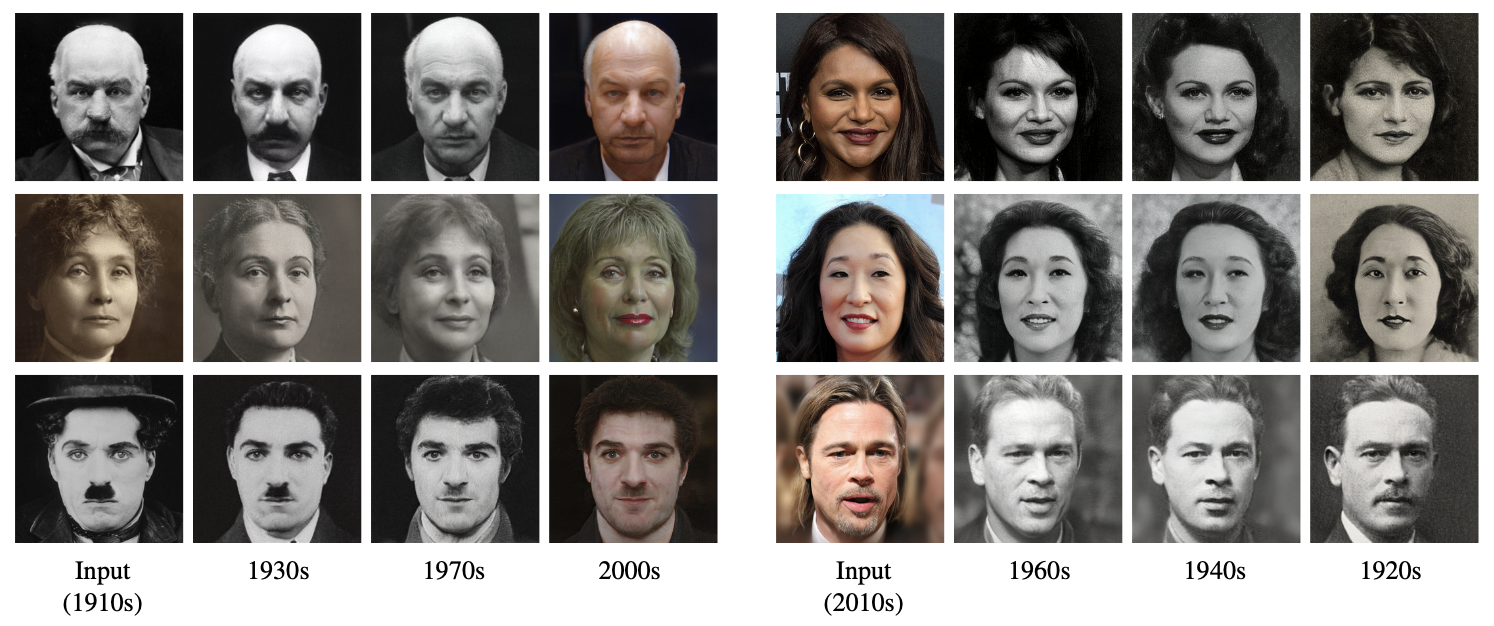 From top left to bottom right: J.P. Morgan, Mindy Kaling, Emmeline Pankhurst, Sandra Oh, Charlie Chaplin, Brad Pitt.
In this work, we present the new task of transforming faces through time, and a method for this task built upon StyleGAN2. We also provide a large, diverse and high-quality dataset, Faces Through Time, to serve this task, as well as a variety of other tasks in computer vision and graphics.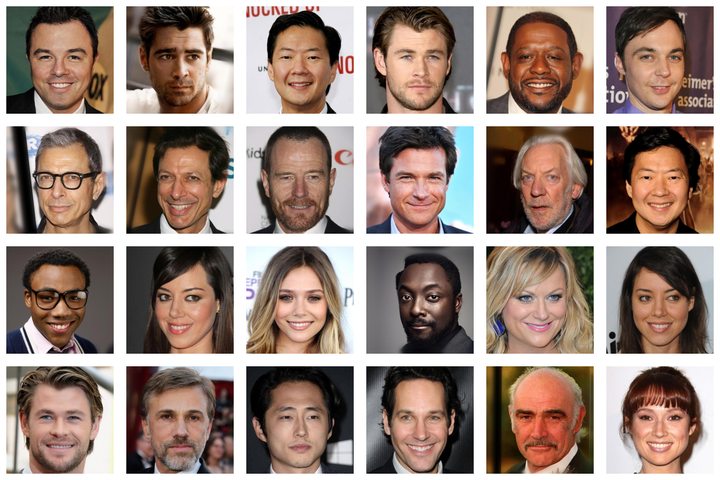 Example results on the CelebA-HQ dataset
originals